My cinema selection : Stirb Langsam 5 - Ein guter Tag zum Sterben . Find the synopsis, actors and directors of the old movies.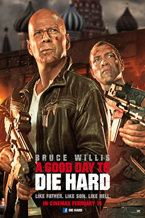 Stirb Langsam 5 - Ein guter Tag zum Sterben V.All.
with

Bruce Willis

,

Jai Courtney

,

Sebastian Koch

,

Mary Elizabeth Winstead

Directed by

John Moore
Produced by

Alex Young, Wyck Godfrey
Distributed by
Twentieth Century Fox, Dune Entertainment
Duration
96 Min
Genre
Action
Country
USA
Year
2013
Public
16
Official website
Visit website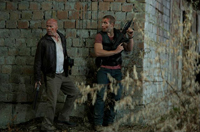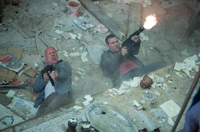 Images as well as part or all of the texts are property of movie studios and or distributors.
Synopsis
John McClane finds himself on foreign soil after traveling to Moscow to help out his son, Jack, only to discover that Jack is a CIA operative working to prevent a nuclear-weapons heist. With the Russian underworld in pursuit the father and son to team up making them nearly unstoppable.
Read more