My cinema selection : Playing For Keeps . Find the synopsis, actors and directors of the old movies.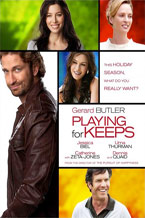 Playing For Keeps V.O. st fr & nl
with

Gerard Butler

,

Jessica Biel

,

Uma Thurman

,

Dennis Quaid

Directed by

Gabriele Muccino
Produced by

Kevin Misher, Gerard Butler
Distributed by
Millennium Films, Nu Image Films
Duration
106 Min
Genre
Comedie / Romance
Country
USA
Year
2012
Public
6
Official website
Visit website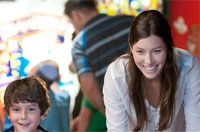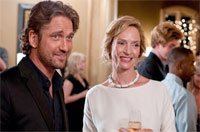 Images as well as part or all of the texts are property of movie studios and or distributors.
Synopsis
A romantic comedy about a charming, down-on-his luck former soccer star (Butler) who returns home to put his life back together. Looking for a way to rebuild his relationship with his son, he gets roped into coaching the boy's soccer team. But his attempts to finally become an "adult" are met with hilarious challenges from the attractive "soccer moms" who pursue him at every turn.
Read more