My cinema selection : Die Croods . Find the synopsis, actors and directors of the old movies.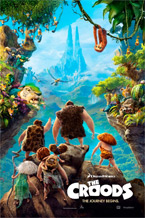 Die Croods - 3D V.All.
with

Nicolas Cage

,

Ryan Reynolds

,

Emma Stone

,

Clark Duke

Directed by

Chris Sanders, Kirk DeMicco
Produced by

Kristine Belson
Distributed by
DreamWorks Animation
Duration
92 Min
Genre
Animation / Cartoon
Country
USA
Year
2013
Public
EA
Official website
Visit website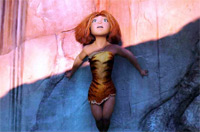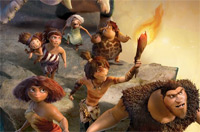 Images as well as part or all of the texts are property of movie studios and or distributors.
Synopsis
The Croods tells the story of the world's first family road trip. When their cave is destroyed, the Crood family must embark on a comedy adventure into strange and spectacular territory in search of a new home. As if patriarch Grug didn't already have enough to handle, it goes from bad to worse when they encounter an imaginative nomad named Guy. With Guy's help the Croods conquer their fear of the outside world and discover that they have exactly what it takes to survive - each other.
Read more